Wild Woman Network
On Air, Online and In Person
Create your Site.
In this first paragraph, I should introduce myself, my business, my club, or my reason for building a Web site. I can use the subheadings below to give detailed introductions, or I can just summarize the introduction here. I could also give visitors tips for navigating my site--what's located under each button, for example.
Listing Site Updates
Under one of these subheadings, it's a good idea to list recent updates to my site so that visitors, especially return visitors, can check out the new stuff first. For example, I could list the date and a brief description of the update.

I could also list updated news about my site's topic. For example, if my site were about a particular sport, I could discuss the outcome of a recent competition.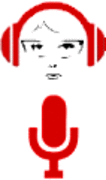 Sandra Lee Schubert, Radio host, Producer, Social Media Coach
Testimonials
"Sandra is a clever and talented talk show host - and a real rising star! Going on Wild Woman Network was a good decision for my business."

Rick Butts - Author The Stardust Factor - http://rickbutts.com
---
"Sandra is an excellent and witty interviewer. I felt so completely supported and honored by her questioning process. People who listened to the interview told me how much they enjoyed the show. I believe that is because of Sandra's engaging and sensitive style!" -- Stacey Hall, co-author of 'Attracting Perfect Customers...The Power of Strategic Synchronicity,' Life Balance Expert Providing Naturally Outrageous Wellness Shortcuts to Busy People Who Want It All! Stacey@Chi-To-Be.com
---
"Sandra's curiosity and enthusiasm brings out the best in her guests. She wants to know what you want to know. Listen up!" - Barbara Winter, Travel gear for the joyfully jobless life-More travel tips at www.JoyfullyJobless.com

---

"Sandra set me at ease right away when I was a guest on her radio show, Conversations for Creative Vagabonds. Soon I forgot I was being interviewed. It was more like 'dishing' with an old friend about the book business – her style transcends so many other talk-format shows. Any listener is in for a treat. After all, along with being a great interviewer, Sandra is funny, smart, sharp, literate, and passionate. How I enjoyed being on her show, and I look forward to another opportunity to have an easy and thoughtful conversation with her." Karen Kelly

---




"Sandra is an excellent and witty interviewer. Her thoughtful questions demonstrated careful preparation and a genuine curiosity that helped make the conversation as valuable as possible to listeners." Mark Coker



---

"It's rare that someone can be both intense and relaxed at the same time, but Sandra Lee accomplishes that feat in her interviewing style. During my appearance on her Wild Woman Network show she made me feel totally comfortable, while at the same time posing incisive questions and making insightful observations. The result was an interview that really supported me in getting my message out there." Lable Braun

---
"
I highly enjoyed the opportunity to have a easy and thoughtful conversation!
Sandra is a fun interviewer," Jan Stringer
---
Customizing and Personalizing My Site
I might not want a large amount of text on my home page if I want to guide visitors toward my other pages. Instead of text, I can add photos or interesting links. One of the first things I would want to do is choose a template that reflects what my site is all about. Colors and themes are a great way to reinforce the message and purpose of my site.
Behind the Scenes of My Home Page
Even if I don't put much text on my home page, it's a good idea to include hidden tools that will help me promote my site, so people other than my friends and family actually see it. For example, I could add meta tags, which are hidden codes that allow search engines to find my site. I could also install stats and a counter so I know how many people are visiting. If not many are visiting, submitting my site to search engines will guide more traffic to my site.